MAMA STOEN'S
| | |
| --- | --- |
| The Gluten-Free Brownies are even better than regular brownies. | GLUTEN-FREE WITHOUT THE GRIT! |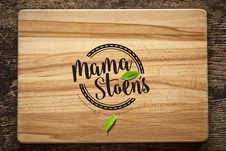 Mission Statement

The mission of Mama Stoen's is to provide quality, delicious Gluten Free products. To fill the gap in the market that is missing for those that have the need or desire to have gluten free options without sacrificing taste, texture and variety.
​
About us

Mama Stoen's Gluten Free Baking Mixes began its journey in early August of 2009. This is when Christine Stoen was diagnosed with Celiac Disease. Celiac Disease is an auto-immune disorder which causes damage to the lining of the small intestinal wall, which prevents proper absorption of important nutrients the body needs. This reaction occurs when a person with the disorder comes into contact with anything containing Barley, Rye, Oats or Wheat.


After her diagnosis Christine was concerned about the shift in lifestyle and food choices for herself and her family. Determined to not create double the work in prepping meals for the family, she purchased several store-bought Gluten Free products to try. What she was introduced to was a dry, gritty tasting product that was nowhere close to what she was use to. At this point she became determined to make a Gluten Free product that would be as close to todays food taste and texture. Christine and family found extra determination when their youngest daughter Gracie was also diagnosed with Celiac Disease late August 2009. For 6 years she would work on creating a Gluten Free Product that would become a line of products which taste like todays Gluten containing foods but without the Gluten, Corn and Nut.

The Stoen Family (Jami, Christine, Cameron, Gage, Gracie) have enjoyed sharing their products with individuals who are in need of Gluten Free products, and have taken a gloomy situation and found great pleasure in helping others.